Hale Vision Care uses the most up-to-date technology to ensure the best eye care possible. Here are some of the different types of tests and equipment
you may experience
on a visit.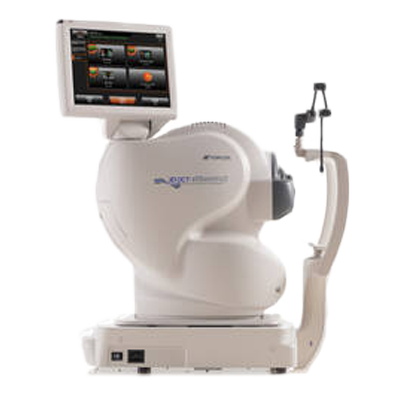 Topcon Maestro 2
OCT technology generates high-resolution, cross-sectional and three-dimensional (3D) images of the retina, optic disc and anterior segment, to give you valuable information that aids in the diagnosis and management of a range of ocular diseases.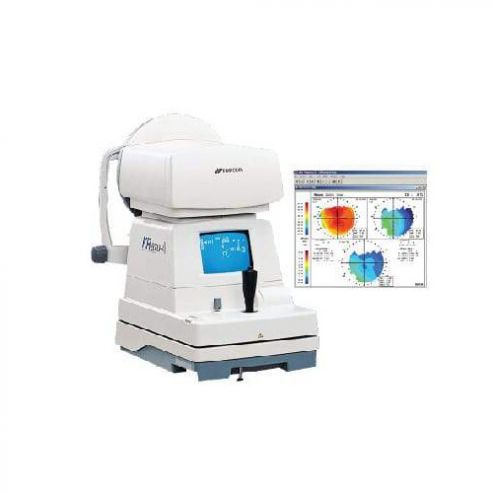 Topcon KR-8000PA Autorefractor/ Keratometer
The new tri-functional KR-8000PA SUPRA Auto Refractor / Keratometer / Topographer combines an auto-refractor, an auto-keratometer, and a computerized color corneal mapping system all in a single, compact unit! This enables the instrument to provide three times the diagnostic capabilities in one-third the space, at a fraction of the cost of the individual instruments. By implementing the Topcon exclusive rotary prism technology for the refraction portion of the measurement, the KR-8000PA provides objective data that is unmatched in accuracy and reliability. Auto tracking and auto measurement enhance the ease of operation. The unit also incorporates ten Placido rings for enhanced testing precision, providing corneal mapping measurements out to 10mm!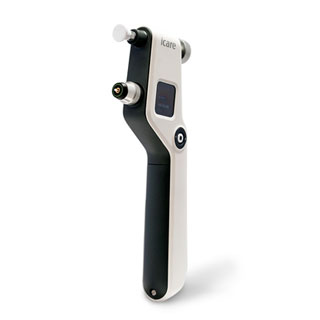 iCare Tonometer
This accurate painless puffless tonometer measures the eye's intra-ocular pressure (IOP).
Tono-Pen XL
Non-contact tonometer whose totally automated operation results in error-free ocular pressure measurements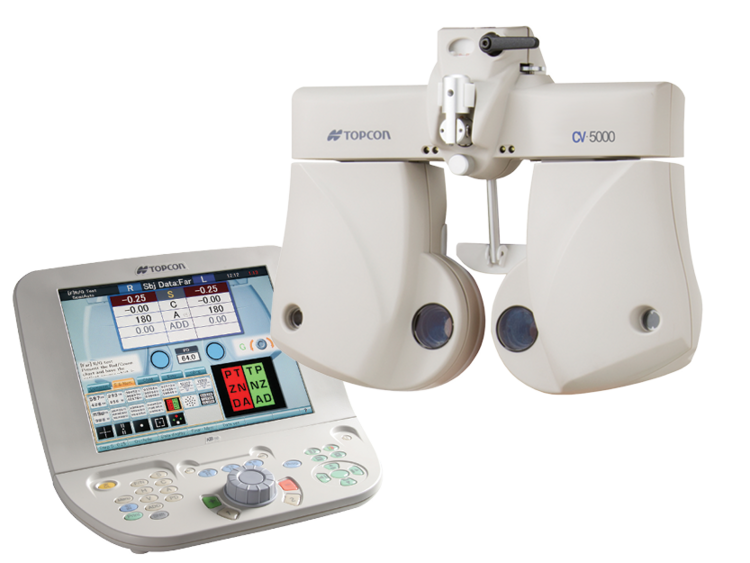 CV-5000S Phoropter
CV-5000S is a digital phoropter that allows refractions from a safe distance – up to 13 feet. It features high-speed lens disc rotation to reduce overall refraction time and ocular stress. Topcon's Cross-Cylinder test allows simultaneous display of both options 1 and 2, speeding up the astigmatism testing process. Complete connectivity allows data to be sent automatically to every CV system throughout the office and populated automatically into the EMR to streamline refractions and minimize transcription errors.